If you're a blogger who monetizes their content with affiliate marketing, Black Friday can be very lucrative.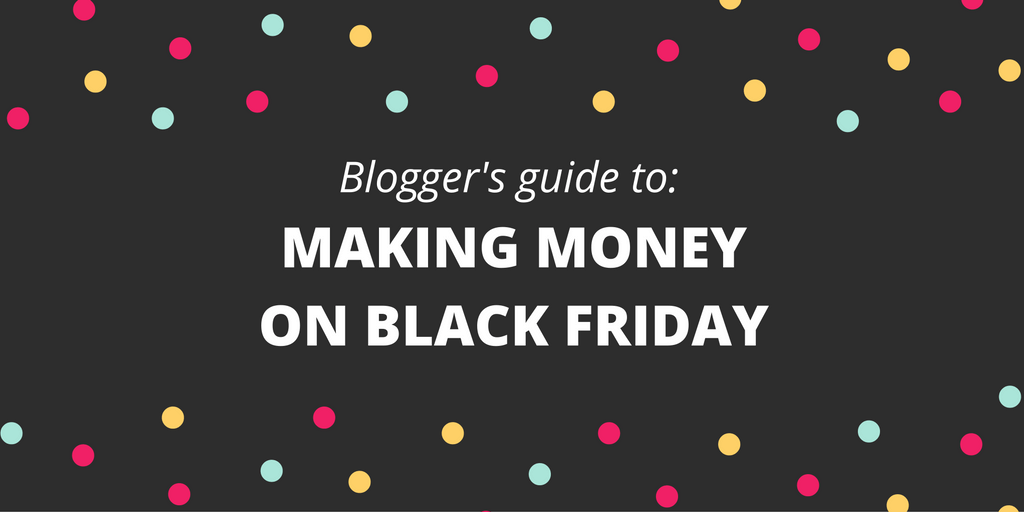 Note: in the following paragraph and throughout the rest of this post I've used referral links to affiliate networks that I'm a member of (and use every single day). See my full disclosure here.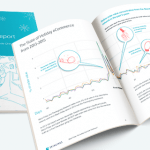 If you need any convincing about the importance of Black Friday and Thanksgiving weekend, check out the guide recently published by SkimLinks (the affiliate aggregation and monetizing platform). It's titled, "Black Friday: The holiday that stole Christmas?".
In the guide, the company uses data to explore the shopping season in detail. They look at sales across November and December, plus the shopping 'event' days like Black Friday, Thanksgiving Weekend, Cyber Monday, Christmas Day and Boxing Day. Here's a summary of their findings:
"Our network shows there are massive significant spikes in revenue earned on Black Friday and Cyber Monday and our analysis has demonstrated that order value is starting to concentrate more and more around the Thanksgiving weekend alone."
More people buying means more potential affiliate earnings, of course.
So, do you have a plan in place? Perhaps you've considered publishing a blog post, but you're unsure what to include? Maybe you're on the ball and you've planned content for the week ahead, but you'd like a few extra tips to further optimise your earning potential? If so, carry on reading. I hope you'll find a few of my tips helpful:
A message for affiliate marketing newbies: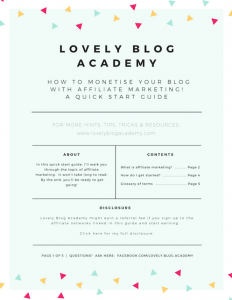 If you've never heard of affiliate marketing before, don't stop reading!  According to AWIN, over 100 affiliates made their FIRST EVER commission on Black Friday 2015.  So, now is the perfect time to get started OR ramp up your efforts!
If you're completely new to affiliate marketing, check out my free quick start guide here!
Getting started: planning and organisation
Black Friday is a long way off, but here are a few tips you can use to get organised closer to the time. 

Plan:  Think about when you'd like to start working on your Black Friday content.
Use apps:  Consider using apps like Trello, Asana, Plan or Evernote to brainstorm and organise your thoughts.
Email tip: Create a dedicated 'OFFERS' folder or tag in your inbox. That way you'll be able to keep on top of the neverending Black Friday emails and find them easily.
Batching:  Consider batching tasks for efficiency: writing, image creation, link building, and uploading content to your blog can all be done in batches.
Schedule:  Have all your content scheduled to publish ahead of time, where possible?
Content tips: what should I write?
Need a little inspiration?  Here are a couple of Black Friday content ideas for your blog: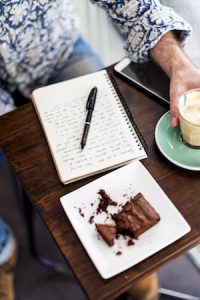 Deals your readers will love: Definitely create a blog post outlining the best Black Friday deals appropriate to your niche (e.g. I'll be posting a list of deals for bloggers on this site. If you're a beauty blogger, consider a list of deals for makeup fanatics…etc.)  You can publish more than one post…. deals on make-up sets, deals on brushes and accessories… you get the picture!
Your wish list: Go window-shopping at your favourite online stores and share a wish list with your readers.
Your haul: If you're taking advantage of the Black Friday sales and treating yourself to a few items, publish a post revealing what you've bought and how much you've saved!
Targeted gift guides: Create multiple gift guides targeted at different aspects of your personality (e.g. dog lover, girly girl, geeky girl, food lover, etc.).
Best price on popular items: Create a list of popular items in your niche that everybody is clamouring to buy (such as designer lipsticks in the beauty blogger world). Then, do your homework and see where you can find the best discounts and share with your readers. E.g. if you find a site wide offer at Selfridges that can be used on Christian Louboutin lipsticks. (Note: I've just made this up to illustrate my point!)
Now add yours: Do you have an idea that I should add to this list? Add it in a comment below and I'll move the best ones up to the main article with a link back to your site.
Adding affiliate links to your content: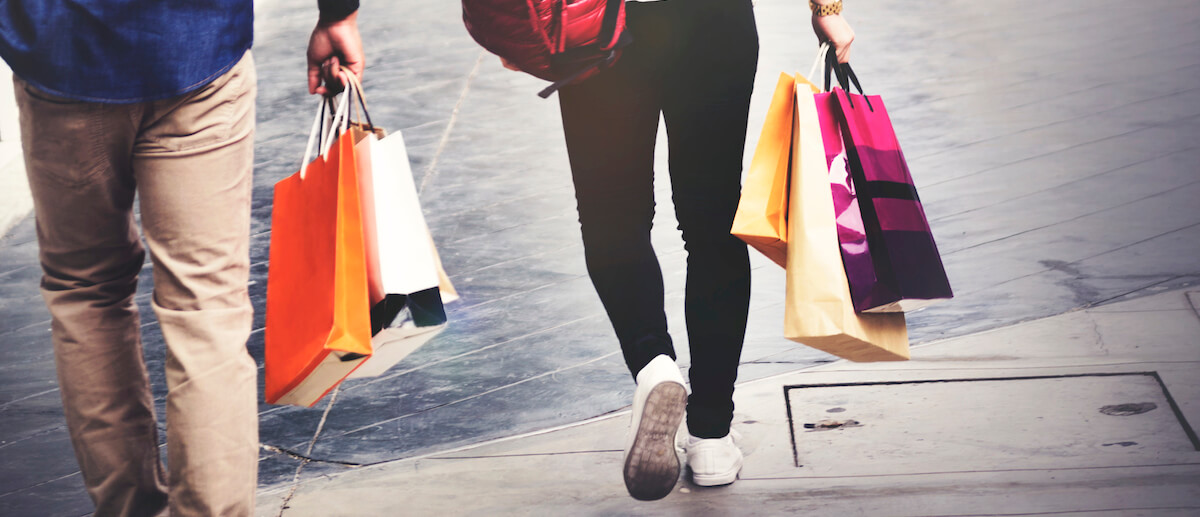 Did you know, I recently published a blog post containing SEVENTEEN different strategies for adding affiliate links to your blog posts? (One reader told me she's PAID for resources that didn't contain as much information, and I'm giving this away free, so do check it out!)
The tips include:
Keeping an eye on sold-out products. Update your content frequently.  If something sells out, consider replacing it with a similar item.  (E.g. "this is now sold out, but I've found it in another colour here…")
Be helpful and give your readers options! List the different department stores where items can be purchased, then add useful information like which retailer gives 10% off for signing up for a newsletter and who gives free shipping and returns.
Add affiliate links to image captions.  (WordPress tutorial here).
The 'Triple Threat' and how to use it in blog posts.
Read my full explanation of the tips above and find the other thirteen in the blog post linked below:
Monetizing social media:
Don't forget to leverage your audience on social media too.
Twitter: Consider using a tool like Hootsuite or Buffer to schedule messages across Black Friday, Thanksgiving Weekend and Cyber Monday. Tweet links to your content and share affiliate links to offers that your readers will genuinely be interested in.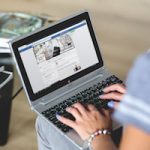 Facebook: Promotional posts don't get much reach on Facebook. Their algorithm detects words like 'sale', 'offer' and 'discount'.  This is important to consider if you're posting affiliate links directly to the page. You might have better luck linking to your blog content instead. This year, I'm going to experiment with Facebook Ads. If you're familiar with the ad platform, this could be something to consider.  If not, perhaps put it on the back burner until next year.
Related:  Can I use affiliate links on my Facebook page?
Pinterest: You can monetize Pinterest with affiliate links. Thankfully, the company lifted the ban for SOME networks earlier this year.  Unfortunately, I don't have an exhaustive list of which networks are now OK, but I can confirm the following networks/platforms from my own tests:
Instagram: Both Shopstyle Collective and RewardStyle have tools that allow you to publish affiliate links to Instagram.  Shopstyle's is called "Looks & Collections", RewardStyle's is called Liketoknow.it.  You can also schedule Instagram posts (promoting your blog posts) using Later and Buffer.
Snapchat: Shopstyle Collective recently launched "Emoticode" as a way to monetize Snaps.  It's not something I've tested, but if you have a large audience on Snapchat, it might be worth a try!
Note: If you're using affiliate links in social media platforms, there are rules about disclosure. They don't solely apply to your blogs.  I'd recommend everyone take a peek at this guide from Marketing Land.
Related:  Shortening affiliate links for use on social media.
How often should I publish/share offers?
Of course, the more often you post affiliate links on social media or publish blog posts containing affiliate links, the more chance you have of earning commissions. But how much is too much? You don't want to spam your readers.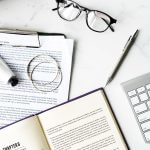 In their Black Friday guide, WordPress.com recommended posting to your blog a minimum of four times between Thanksgiving and Cyber Monday. They also recommend posting at least twice a day on Instagram with Liketoknow.it.
This sounds like a reasonable amount to me. But remember, anything is better than nothing!
For Twitter, I schedule tweets around peak times (according to Buffer's Optimal Timing Tool), but never more than one or two an hour.
Your content MUST look good on mobiles/tablets: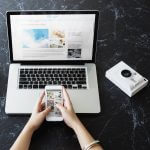 Last year, SkimLinks found that 34% of sales came from tablets and smartphones on Black Friday. This is in line with data released by IBM. I've seen similar figures quoted from Affiliate Window too. Make sure your site is mobile ready. If not, you could be losing valuable affiliate commissions.
If you're using a responsive or mobile blog theme, great! But do spend 10 minutes double checking it this week.
If you don't have a responsive website theme that works on tablet and mobile, consider installing JetPack by WordPress.com and enabling the Mobile Theme module in your dashboard.
Capture readers who land on last year's content:
Did you blog about Black Friday last year? If so, your old posts might attract some random long tail search engine traffic from Google. Consider forwarding your readers to this year's posts instead.  There are a few ways you can do this:
Less technical method: just write a message at the top of your post/s in a bright colour and create a link to your newer content.
More technical method: 301 redirect the old posts to new posts.
Finding offers and discount codes:
Don't wait until Friday to write your post.  Most networks/platforms will have an offers/discount code section.  You can log in and find codes ahead of time.  Note:  you cannot post them early.  You have to wait until the 'start' date.
Here's a list of how to access the offers/voucher code sections on the platforms I use: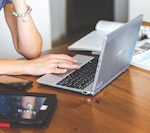 SkimLinks: Navigate to the 'offers' tab at the top.
Affiliate Window: Navigate to 'links and tools' at the top, then 'my offers'.
Webgains: Navigate to 'ads' at the top, then 'voucher codes' or 'offers'.
WordPress.com:  Users will receive an email with a list of codes later this week. Weds/Thurs I believe. In the meantime, check their blog section for 'advertiser spotlights'.
Shopstyle Collective: There's a blog post full of codes here. It's being updated daily.
ShareASale: Navigate to 'links' at the top, then 'Black Friday & Cyber Monday deals'.
(If you use a different platform and know where to find the codes, please submit it in a comment below. I'll move it up to the main article with a credit!)
Further reading:
Go and swot up on the Shopstyle Collective blog. (You don't have to be a member to read).
RewardStyle members can explore the holiday strategy category on the platform's blog.
Check out SkimLinks' Black Friday posts on their blog here.
Did this blog post help you?
If so, please consider sharing with your blogger friends to spread the word!  It'd help me immensely.
The blogger's guide to making money on Black Friday
Click To Tweet
I'd also appreciate a few Pins on this graphic, thank you very much!