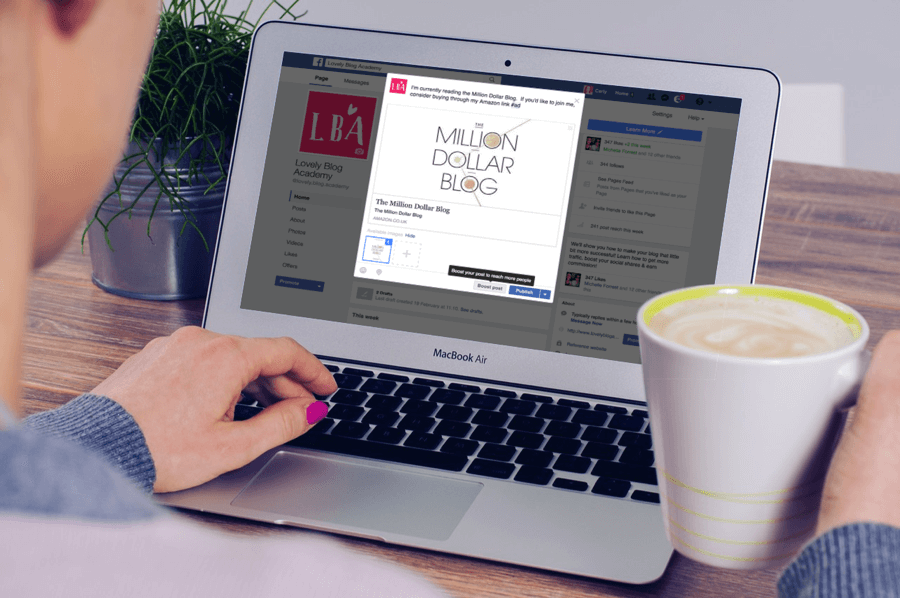 On my post about using affiliate links on Facebook, a reader asked me if it's OK to boost posts on Facebook that promote Amazon affiliate links.
I know Amazon Associates do not allow any kind of paid search (they put a stop to this back in 2009) so I figured they might not approve of paid social media posts either.  I decided to email Amazon and ask them directly.
I asked:
Are Amazon Associates allowed to boost any affiliate links they post on Facebook (or pay for posts on other social media too, like promoted tweets)?
A representative named Faith promptly replied to my email:

Faith confirmed my suspicions.
NO, you cannot use Boost Facebook posts that send traffic directly to Amazon

But, YES… you can boost posts that link to YOUR OWN website, where you link to Amazon
Note:  as explained on this page, you ARE allowed to post Amazon affiliate links on Facebook.  You're just not allowed to boost them or run them as adverts.
Did this post help you?
If so, please consider sharing it on Pinterest with other bloggers!