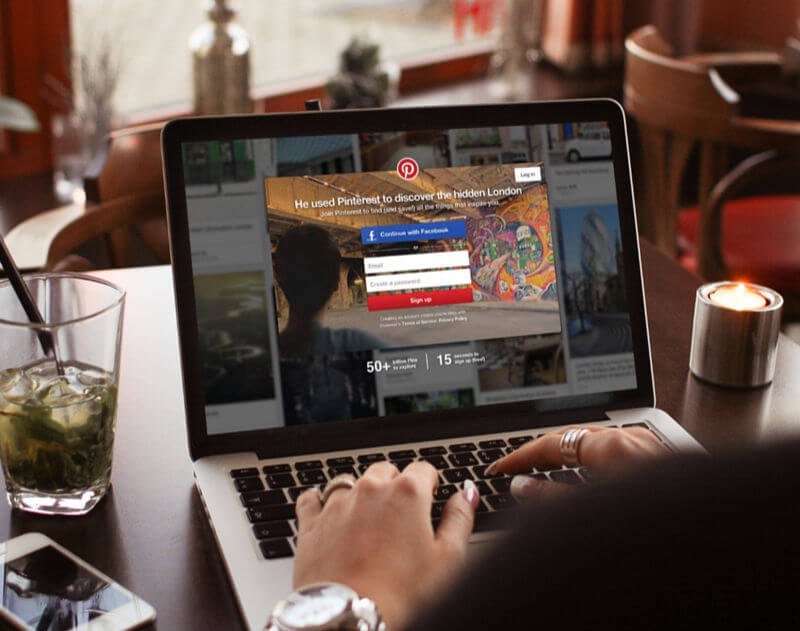 Because I run several different blogs and have a number of social media clients, I'm always LOGGING IN AND OUT OF PINTEREST! After months of this, I got fed up.  I started looking for a way to manage multiple Pinterest accounts without faffing around…
Turns out, the easiest method to manage multiple Pinterest accounts DOESN'T require an app!  You don't have to sign up for any new tools either.  You just need to use the Google Chrome browser.
Tutorial summary:
In this tutorial, I'll show you how to create multiple user profiles in Chrome.  In each profile, you'll log into the corresponding Pinterest account ONCE.  Then you can switch between them without logging in and out!  Simple.
Note:  I'm using Mac OSX El Capitan, but this should work whether you're using another operating system (such as Windows).  The menu items may be named slightly differently.   Google provide a wonderful help guide covering a range of operating systems and devices.  If you get stuck, check out their guide here.
How to manage multiple Pinterest accounts

Instructions
You'll only ever have to do steps 1 – 7 once! Never set up a Chrome profile before? It can take a little time to get your head around. There's a video at the end of this post that illustrates the steps I outline below:
1) Load up Google Chrome and choose  Chrome > Preferences from the main menu
2) A 'settings' window should open.  Scroll down to the section where it says 'people' (see the screen grab below)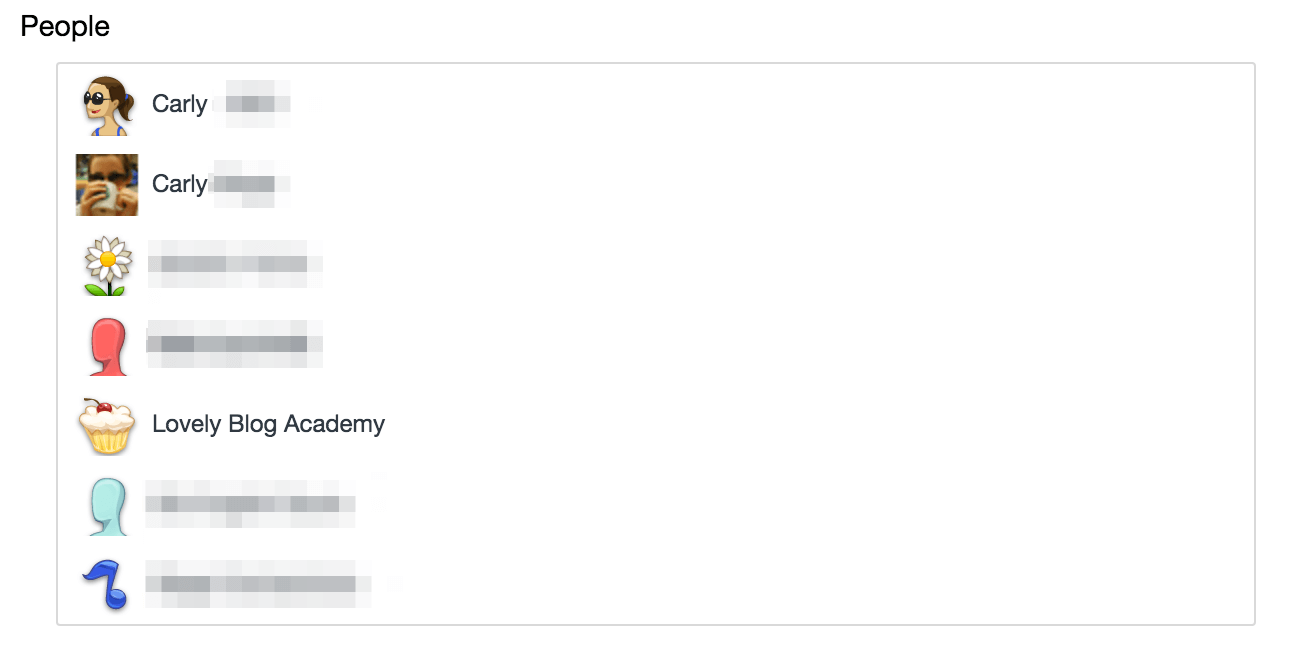 3) Your "People" box should be empty, or only have one user.  We're going to add multiple users – one for each of your blogs.  Click the " Add person... " button underneath.
4) A pop-up box will appear with several different options.  Choose an icon and give the profile a name (I use my blog or client's name).  Then click add.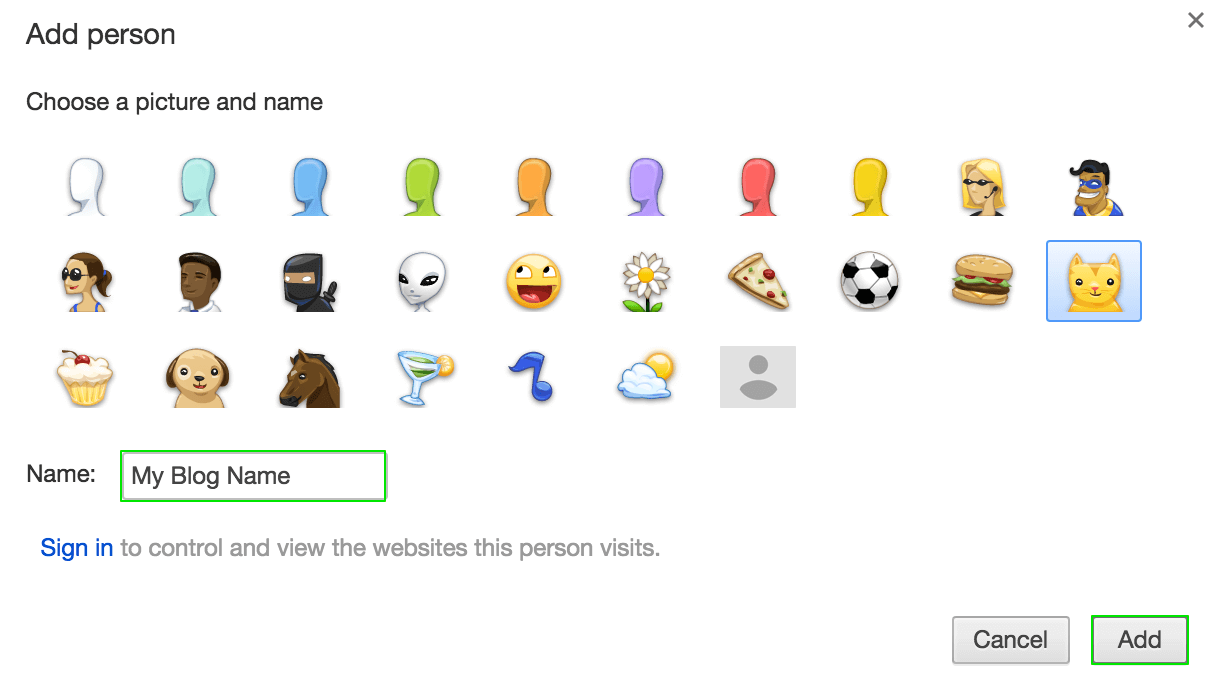 5) After clicking the add button, a new window will open.  Navigate straight to Pinterest and log in with the relevant credentials.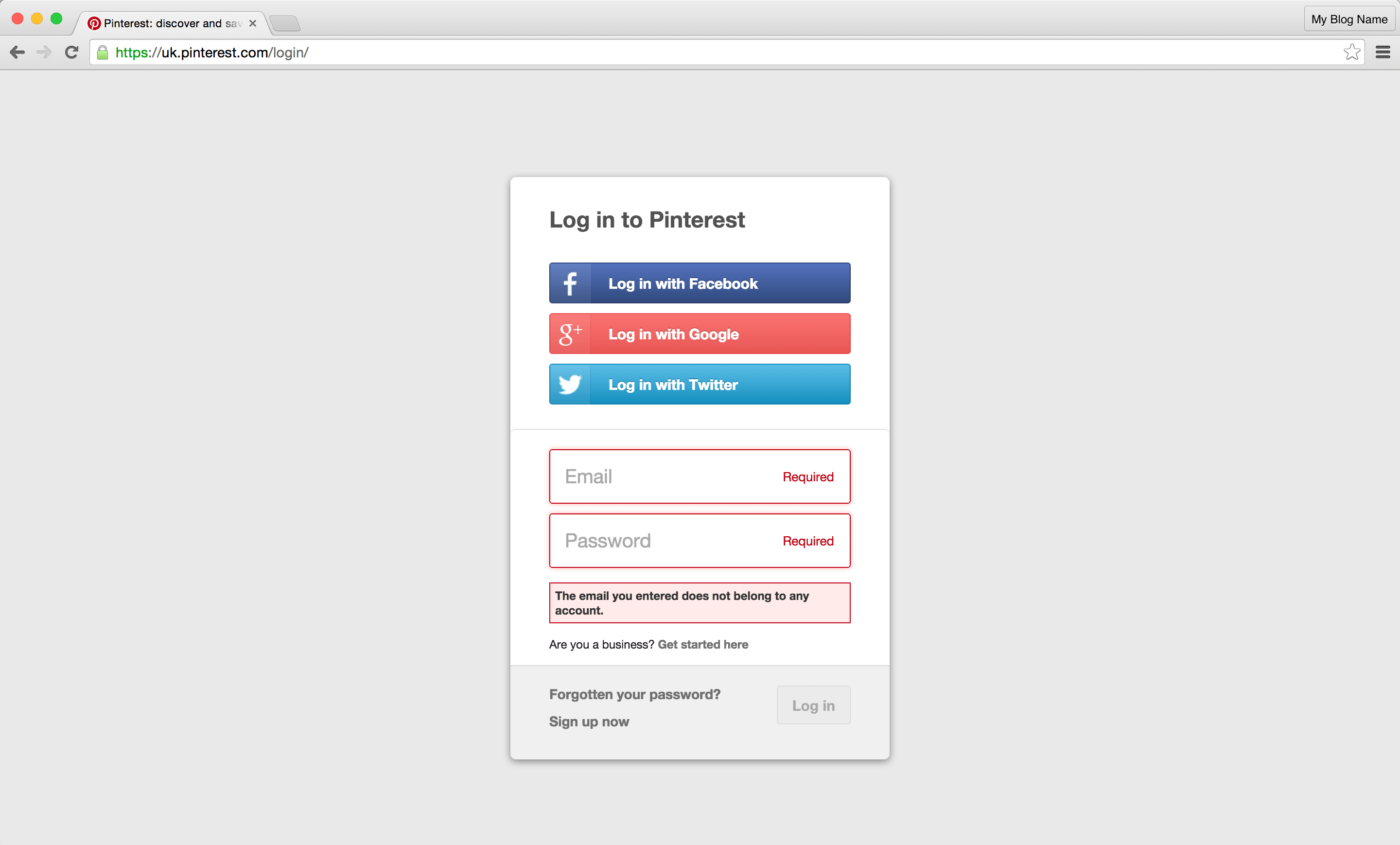 6) Repeat steps 1 – 6 above, as often as needed.  Create a new profile for each of your blogs/clients.  Each time, navigate straight to Pinterest and log in to the relevant account.
7) Nearly finished!  Close all open windows EXCEPT FOR ONE (can be any).
8) Navigate back up to the menu bar, notice the "People" option?  Click it.  Now you'll see your list of "users".  Here's what my list looks like (again, I've blurred names out).  Click the profile you'd like to use…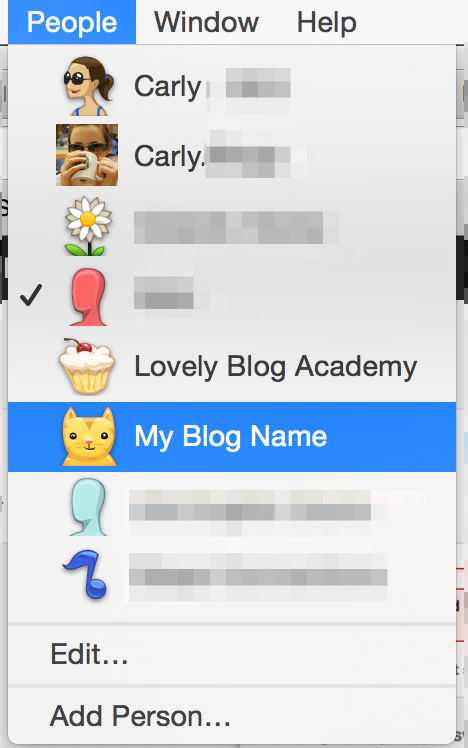 9) Navigate to your Pinterest account.  You should be logged in still?
10) Switch to another profile and again, you'll still be logged in.
VIDEO TUTORIAL
I walk through each of the steps above on this short video –
Did this tutorial help you?
If so, please consider saving this image to Pinterest: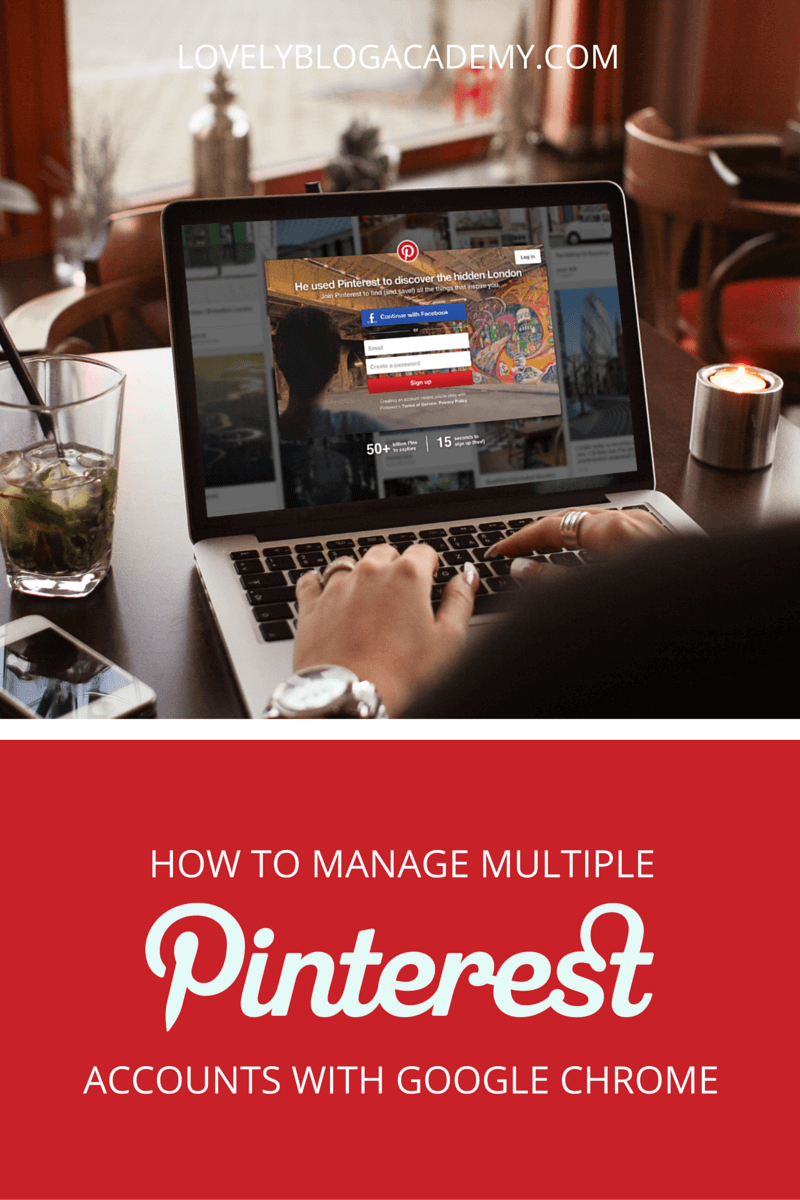 Thank you!