Want to monetize your blog? Get my FREE guide to affiliate marketing: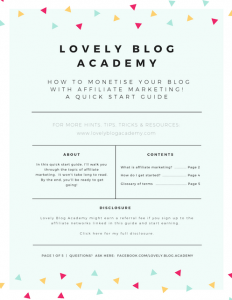 In the five-page booklet, you'll learn:
What affiliate marketing is & how it works
How to get started
Which networks I use and recommend
How to find affiliate networks
One platform that I recommend for newbies
A glossary of terms
It's easy to understand!  Written by a blogger for bloggers.
Download your FREE guide:
We'll also send the occasional newsletter featuring tips, tricks & links to our latest posts.
(You'll receive no more than two emails per week and you can unsubscribe at any time).