Hello, I'm Carly.  I made this website to help bloggers like you!  I want to help you build a bigger, better, more profitable blog.  Use my step-by-step tips, guides and resources to drive your blog forward.
About this site…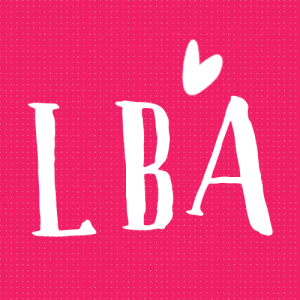 We've only just launched, but I'm adding content all the time.  I'm trying to maintain a focus on quality, not quantity.
Over the coming months, I'll show you how to boost your traffic, improve your monetisation strategy and build a lovely looking blog; my aim is to make blogging easy, bright and breezy.
I'll provide you with actionable tips and world-class resources.  I'll also tell you exactly which tools I use to run my blogging business on a daily basis.
As I continue my own development in online marketing, SEO, design, personal development and social media, I will share everything I learn here.  I will also use this site to document the results of my own experiments, tests and tweaks.
> See what I use to power this site (themes, tools, apps, resources) by clicking here.
About me…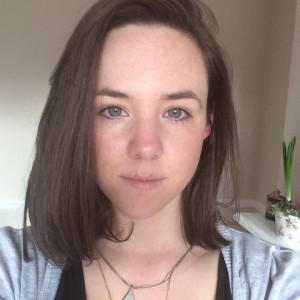 I started creating websites around 2001 / 2002 as a hobby.   I started using WordPress not long after it launched, around 2004.
I graduated with a degree in education, but I knew deep down that I didn't want to teach primary school children.  Computers, the Internet and websites were my passion.  So, I toyed with the idea of taking a training course to teach IT to secondary school children…  But first, I applied for a job working with websites on a whim.  Thankfully, it paid off!
Fast forward a few years and I ended up working in online marketing.  I quit that job to pursue a Master's degree in Media & Communications.   During my Master's degree, I used my skills to freelance and earn a bit of income on the side.  I also set up a couple of 'niche blogs'.
After graduating, I decided to carry on with my freelancing and blogging, as I was earning enough to support myself.  I have been self-employed for six years and counting.
My blogs:
Over the last 10+ years, I've started a wide range of blogs: Fan sites, personal blogs, free resource blogs, etc.  Nowadays, I run a fairly successful celebrity style blog that's been featured in The Telegraph, The Daily Mail, The Huffington Post, The Metro, Fashionista Magazine, Grazia Daily and InStyle Magazine (amongst others.)  The blog has over 80,000 likes on Facebook and 20,000 followers on Twitter.
Let's be clear here, I am not one of the top earning celebrity bloggers with hundred of thousand pound endorsements, but I do earn enough money to live off.  I've seen hundreds of blogs that could monetise their blogs better, that could make better use of social media, that could easily tweak their SEO settings to get more traffic, etc… That's why I decided to start this site.
Another reason I decided to start the site:  several friends who knew about my blogs would ask me how they start their own, I'd spend ages writing out instructions or providing step-by-step walkthroughs.  I thought, why not turn them into blog posts?
Hobbies: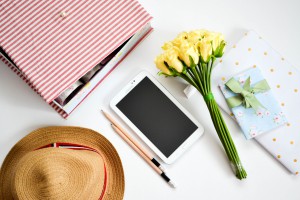 When I'm not blogging or working, I love getting crafty (I have a slight obsession with washi tape, but then again, who doesn't these days?!) I attend a local "Cake Club", where you bake sweet treats and share a slice over a cup of tea once every six weeks, I enjoy learning about photography (though I am in dire need of a better camera), I'm learning to sew and I love spending time with my two naughty, fluffy, smelly dogs.
Curious to know more about me?  Here are some fun facts:
I own far too many dog-themed ornaments, dog printed furnishings, etc.
I really used to love the game "Creatures" growing up and I still miss it now… 15+ years later.
I love a good box set binge… Walking Dead, Breaking Bad, OITNB anyone?
I have this weird cup hierarchy for drinking tea.  My order of preference is: Emma Bridgewater Schnauzer cup, Emma Bridgewater ladybird cup,  Green cup from M&S, the Scottie dog printed cup that was a birthday present, my Breaking Bad cup, the other Scottie dog printed cups I got for Christmas and then any other cup.
We can't keep malted milk biscuits in the house because there's literally something in my brain that snaps when I taste one and I can't stop until they've all gone.
I'm a bit obsessed with True Crime.
My dogs are called Archie and Bertie.  The former is a Miniature Schnauzer, the latter is a Patterdale Terrier cross (crossed with some kind of Tasmanian devil I think haha).
I am from the UK and I have lived in:  Derby, York, Derby, Nottingham, Sheffield, Leeds, Leeds, York (in that order).
Why the name "Lovely" Blog Academy?
After working as a freelancer for five years, I started thinking about taking my business more seriously.  At the moment, I trade under my own name.  I decided that I should start a proper portfolio website and trade under a "brand" name.  I rather liked the name "Lovely Digital," so I registered it.  When I decided to launch the Blog Academy, I chose the name "Lovely" to continue with that branding.  I think it "works" nicely.