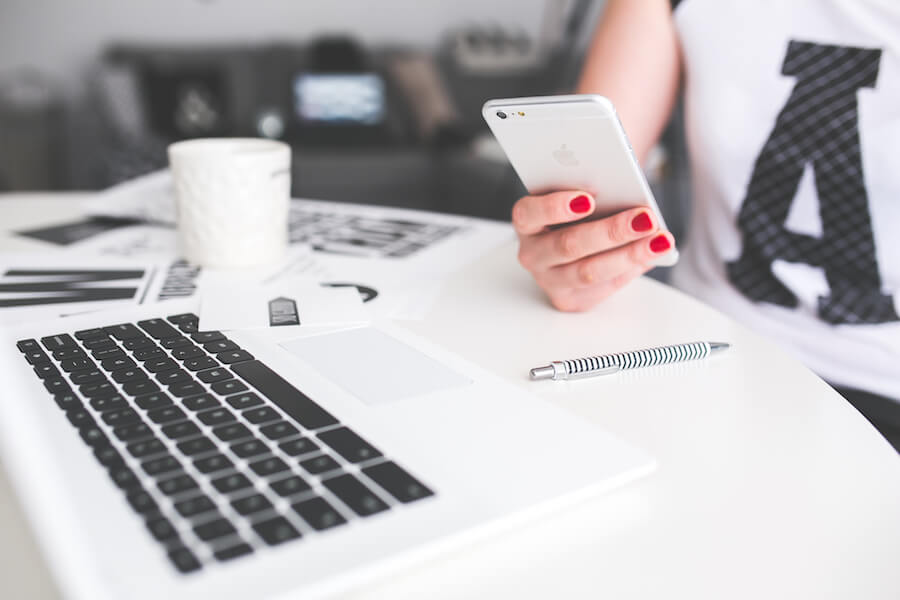 Confession time: I'm completely in love with the new Instagram Stories feature. It's such a great way to follow other bloggers in real time, see snapshots of their lives and learn more about those we admire in the space.
Should bloggers use Instagram Stories?
Yes!   There are thousands of blogs online, but there's only one you!  We can use Instagram Stories as a way to stand out from the crowd.  Instead of being another anonymous person sat behind a screen, we can showcase our personalities and reveal what makes us tick. We can be personable and relatable. All this will help us grow our following on the platform and thus, our blog readerships.
Yes, I know a lot of bloggers used Snapchat for this reason before IG Stories launched.  In my opinion, using Instagram to document these micro snippets is a no-brainer. We can tap into the pool of our existing followers on the platform, the audience is already there. Not to mention, it's MUCH easier to be 'discovered' or 'found' by others on Instagram too. You never know who will stumble across your profile, enjoy watching your Stories and then decide to follow you!
I'm not saying ditch Snapchat if you're already using it… but monitor both platforms and see which works best for you!
On to the meat of this article: the simple ideas!
As much as I've enjoyed watching Instagram Stories, I wanted to start posting them too. I wracked my brain for post ideas.  I also asked some friends and did a little "research" on Instagram itself ( well, I watched a LOT of Stories, haha). After collating 24 different ideas, I thought I'd share them. So, here you go!
1) Writing a blog post?  Film a little video teaser.  Scroll through the blog post in draft form while saying a few words. Hate being  on video? Snap a picture and add a few words of text instead.
2) Tease an upcoming blog post by recording a quick video (or snap a photograph) of you editing photos or putting together graphics.
3) When you publish a blog post, use Instagram Stories to entice followers over to your site. Tell people WHY they ought to read your content. What value will they get out of it? What will they learn?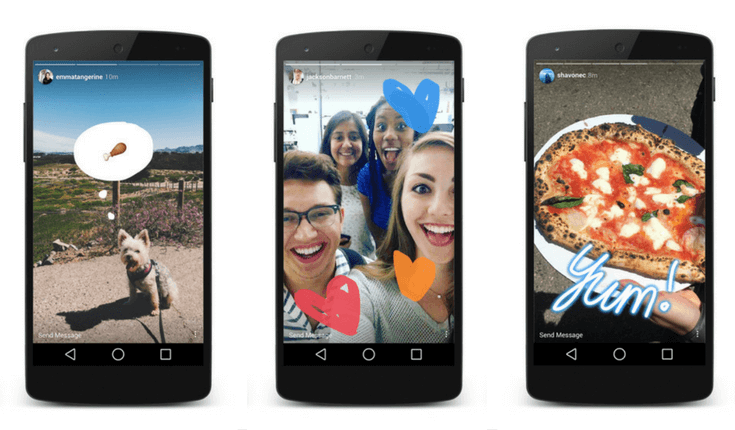 4) If a prominent blogger features you on their blog or retweets something you've posted, film a little thank you video (or, post a pic).
5) Give five other bloggers a little shout out each week.  You could thank them for their retweets, likes, or comments.
6) Give your followers a taste of what goes on behind the scenes. Film yourself at your desk as work is in progress.  (Tip submitted by Stacey from Amaze Skin).
7) Planning a series of blog posts? Tease the topic over several days by filming little videos and posting them periodically. Tell readers why the topic is important to you.
8) Ask followers to message you with a topic they'd like to see you cover on the blog next.
9) Flesh out blog topic ideas. Simply upload snippets of video on your chosen topic and ask people to message you with their opinions, questions, and ideas. Monitor and gauge the reaction.
10) Attending a blogging conference or meet-up in your niche? Film little videos throughout the day to give your followers a taste of the event.
11) Take inspiration from Tabitha of Lil' Cubs. Her Instagram Stories are always entertaining, full of personality and they really help her business stand out. She makes up silly songs with her babygrows. She told me she films them just to "cheer herself up" and doesn't really think about the fact they're going on Instagram! Great advice!
12) Following on from the above tip, don't be afraid to share snippets throughout the day to paint a picture of your life and show who you are as a person. For example: post your morning coffee, film your afternoon "dance break", show off your neighborhood as you're out and about with your dogs, etc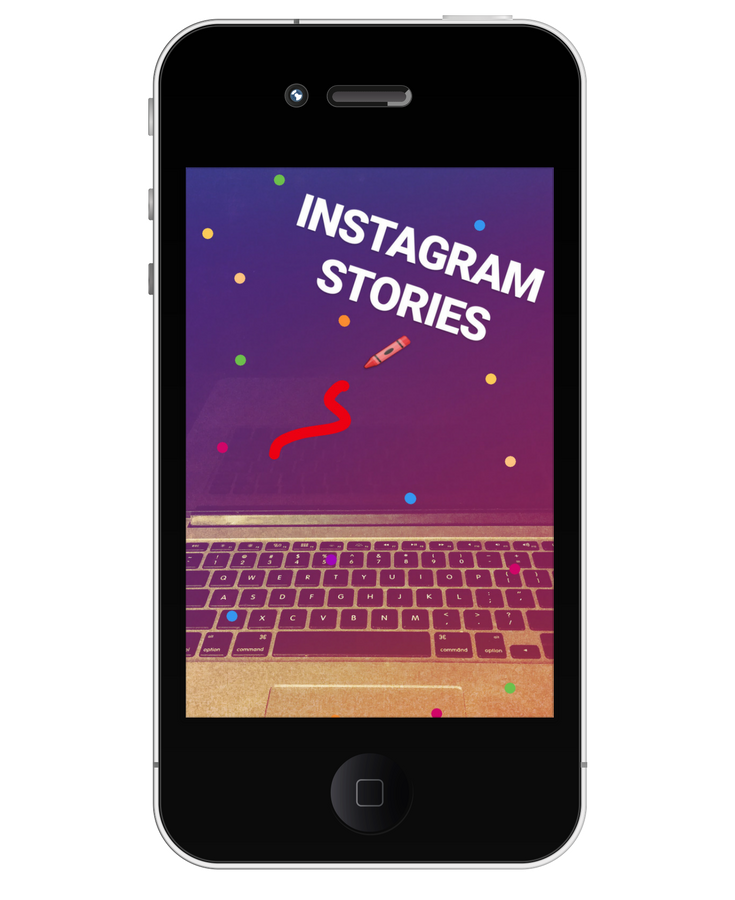 13) Take photos of color, pattern, and texture and then add text or doodles on top. Look right for an example!  (Tip kindly shared by Lola Hoad).  I like to sit the phone down on my desk and take a photo with the camera covered up.  It comes out pitch black.   Then, I add a quick note on top.  Or, I'll take a photo of my laptop with the screen brightness turned down. Then, I'll add text and confetti "dots" over the top.
14) Share anything you're excited about! New milestones (like hitting 500 Instagram) followers or breaking records (highest ever blog traffic)  Shout your achievements from the rooftops.
15) Film little videos congratulating other bloggers for hitting their milestones too!
16) I love this idea from Genna. She suggests posting a "word of the day" series.  Create a post (video or text) each evening with one word that sums up how your day has been and explain why… Great idea!
17) Have you ordered anything your readers will be interested in? Film a quick unboxing video!
18) Following on from the previous tip, you could also showcase and review new items too.
19) Upload snippets of video from shopping trips. Give people tips about sales, discounts, and offers. E.g.) If you're a Vegan blogger and you spot some oat milk in Tesco for half price, share it with your followers!
20) Shamelessly plug your other social media channels.  You could announce a Q&A chat on Twitter, or let followers know you're about to go 'live' on Facebook.
21) Why not organize an Instagram "takeover"?  Ask fellow bloggers to shoot quick 10 second videos on a particular topic and send them to you.  Save to your camera roll and then upload.  You can return the favor too!
22) Run a poll!  Either film a few videos or type out a couple of topics onto a photo and ask your readers which they'd like you to cover next.
23) Run a competition!  Encourage followers to click on the 'send message' button on the bottom left of your story to enter a giveaway.
24) Use Instagram Stories to take 'before and after' photos.  This could work in a range of niches.  DIY bloggers could document some of their quicker upcycling projects (i.e. ones that take less than 24 hours!).  Beauty bloggers could take photos before and after applying makeup.    Food bloggers could take photos of their raw ingredients on the work surface, and then the finished meal on the dinner table!   And so on….
Send us your tips!
Do you have an idea for an Instagram Story that we've missed?  Have you seen another blogger use IG Stories in a particularly unique or interesting way?  We'd love to hear from you.  Comment below to share your tips…
Did this guide give you any good ideas?
If so, please consider saving this image to Pinterest: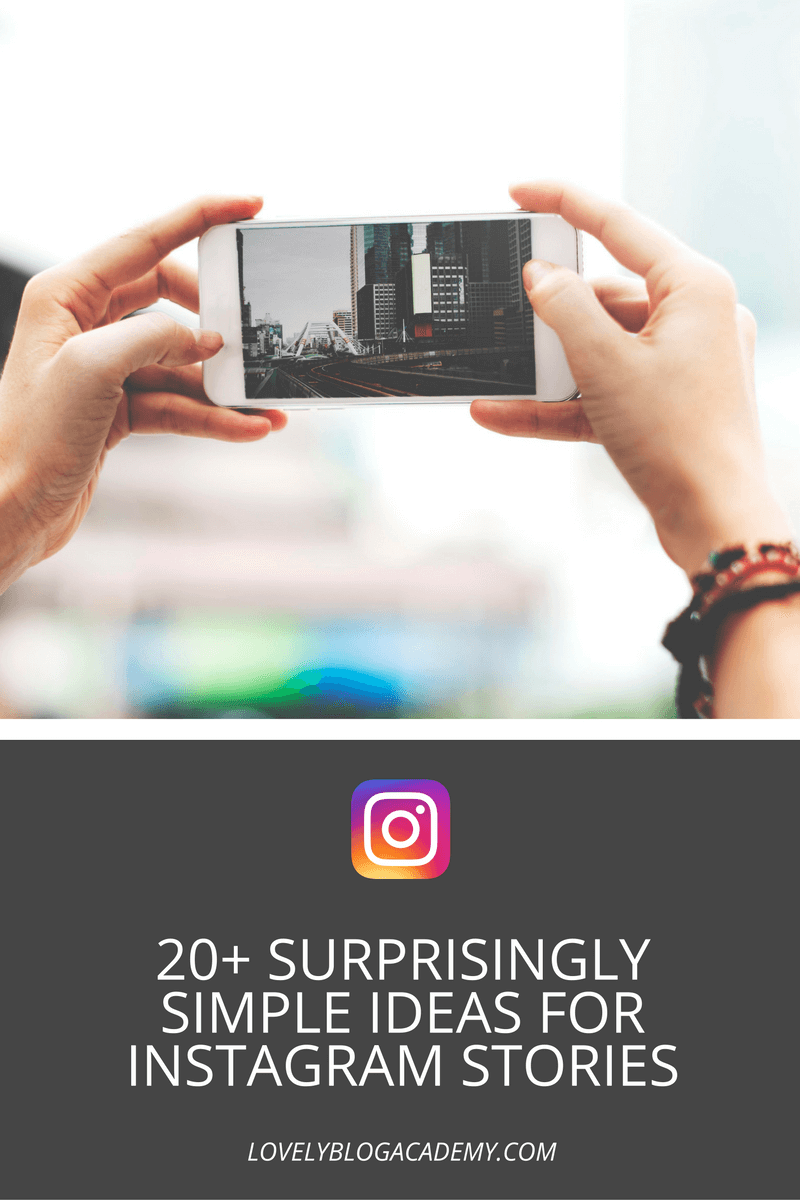 Or Tweet this message:
Love Instagram Stories but need inspiration? Here are 24 surprisingly simple ideas
Click To Tweet
Thank you!