Finally, the Instagram update everybody has been waiting for!
Yesterday, Instagram announced they're adding account switching functionality to their app.  The update (version 7.15) will roll out to everybody by the end of the week.  Once updated, users will be able to switch between multiple accounts without logging and out.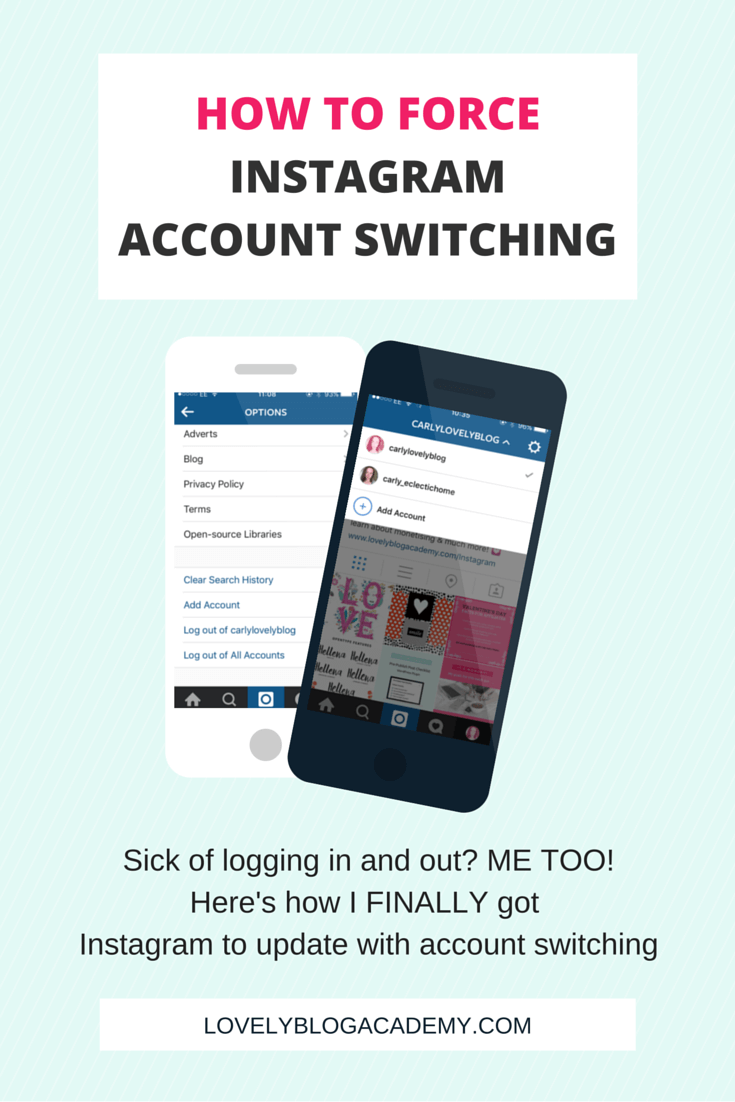 My Instagram app had already updated to the latest version last night, but I still could not switch between my accounts this morning.  So, I deleted & reinstalled the app, hoping this would do the trick.  I didn't help…
A friend in a Facebook group suggested restarting my phone. That worked, yay! Since, two other friends have tried restarting their phones, and the update has worked for them too!  I declare it a success!  (Note: One friend in Germany confirms this has NOT worked for them, so it could differ by country).
Instructions – how to get Instagram's multi-account functionality working on your phone:
1) Visit the App Store (or Android Store) to see whether the app needs updating to the latest version. (You need version 7.15 for account switching).
2) When you have the latest version, restart your phone.
3) Now, In the Instagram app, view your own profile.
4) Next, open the settings menu by clicking the icon, top right.  On iOS, this is a "gear" icon.  On Android, I believe it is three "dots".
5) A menu should open up.  Scroll down and you should now see the option to "add account".  Click this and type in your second account's username/password.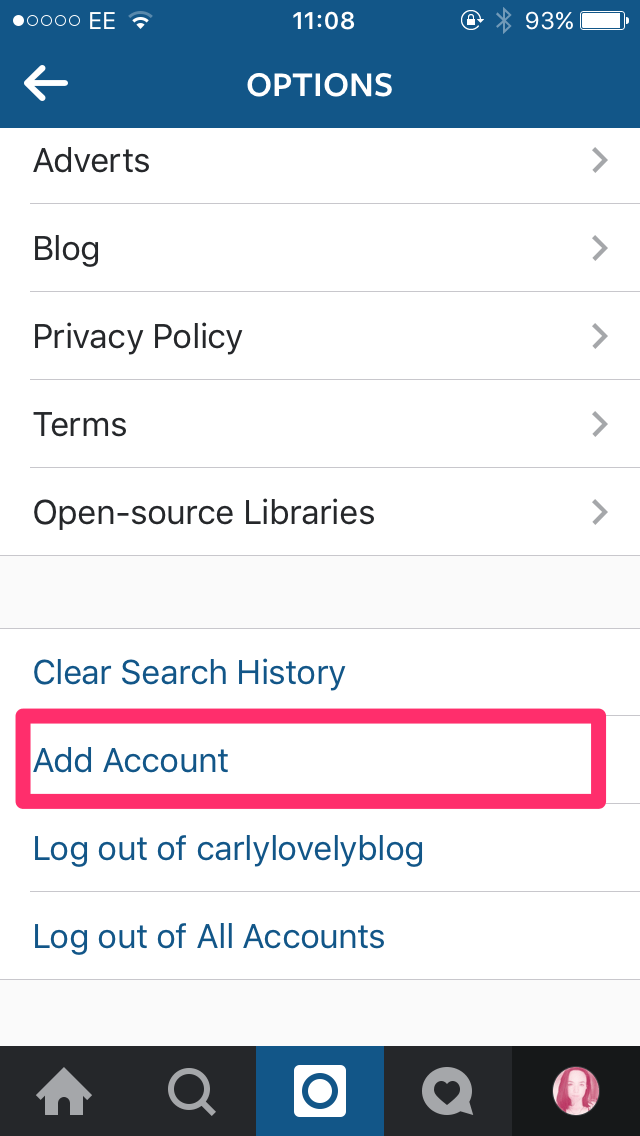 6) Voila! You're done. Instagram will now let you switch between accounts without having to log in and out. To do this, click the arrow next to your name, at the top of the screen.  Your different accounts will appear:
7) Don't forget to follow @CarlyLovelyBlog for more tips and tricks!
Share with your friends:
Tell your friends how to get the new Instagram account switching update by using the social sharing buttons on the left of this page.