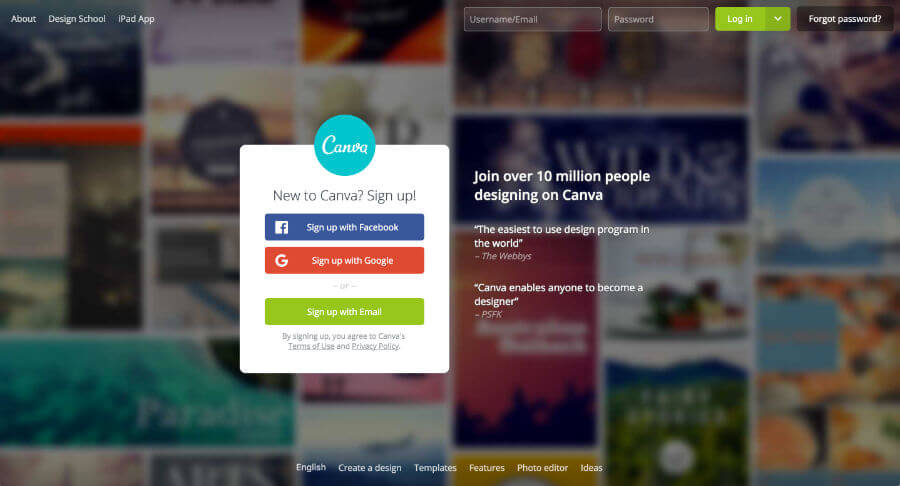 I love Canva, I'm such a huge fan of the tool and I use it regularly.  I've been using the tool to design Facebook covers, blog headers, graphics and more since its early beta days.  Over the last year or so, I've picked up a few useful tips and tricks.  I thought I'd share these with you today.
Note:  When I talk about an "element" I refer to anything on
the blank canvas, such as a block of text, a photo, a graphic, an icon etc.
Without further ado,
here are my five tips for Canva:
1) Nudge elements by 10px:
Sometimes, I want to move an element horizontally across the page, but keep it in the same vertical position (or vice versa) because it's aligned with something else on the page.  I could just select my element and hit an arrow key, but that only moves it 1px at a time (too slow!)  So I move the element by 10px at a time instead –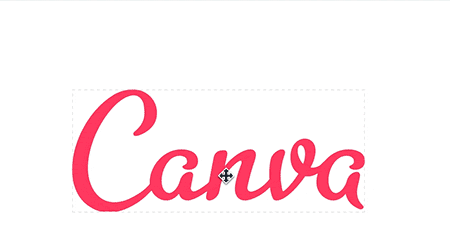 How to nudge elements:  Click the element.  Then hit the shift button  + any arrow key  in the direction of your choice!
2) Group elements to move them easily:
If you've just spent five minutes aligning your elements, but then decide they'll look better in a different location on the canvas, this tip is for you. You can group all of the elements together and move them in one go.  Until recently, I had no idea this existed.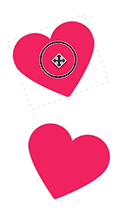 How to group elements:  Hold down the shift  key while you click on multiple elements.  This will group them together.  Once grouped, nudge/move elements as normal.
3) Selecting a tricky small element
Sometimes, if you're trying to move a small element (such as thin rectangle) it can be difficult to select it with your mouse.  I often end up grabbing the background image or another element nearby in error! Grr!

I worked out that if you hover your cursor over an element, it'll become surrounded by a light grey dotted rectangle.  It's faint, so zoom in to see it if needs be.  Once you see the box around the element you're trying to select, simply click your mouse!  See above for an example.  You can just about see the grey box before I click the yellow line.
3) Easy text centring trick:
If you're a stickler for spacing, you'll like this tip for centring text!  Make sure your text box is the same width as the element you're trying to align it with.  Then, simply navigate to the drop down menu (as pictured) and hit the "centre" option.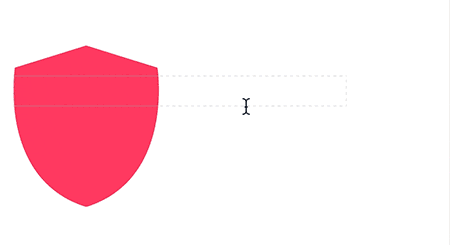 4) A tip for good spacing:
I often use tip one (nudging elements by 10px) to equally space the elements on my page.  For example, if you have a title at the top of the page and some text further down, you might want to place a photograph between them both.  I'll use the nudging technique and count out the "nudges" between the two elements to ensure perfect spacing.  For example, In the image below, there are six nudges between the title and the text.  So, I place my image three nudges down from the title.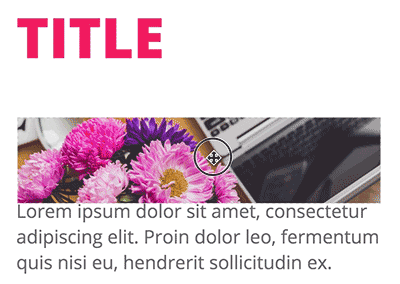 This is difficult to explain with clarity, so if you don't understand leave a comment below.  I'll be happy to throw together a quick video tutorial demonstrating this technique further.
5) Tool for checking spelling and grammar:
I use a free browser extension called Grammarly to check my spelling and grammar as I type.  It checks everything I type into WordPress, Gmail, Facebook and of course, Canva.  It comes in very handy and stops me making silly mistakes!
Download now:  Available for both Chrome and Firefox.
Did my Canva tips & tricks help you?
If so, please consider sharing these tips with other Canva users. You can Tweet this message:
Make the most of @Canva with these 5 easy tips
Click To Tweet
Or Pin this image: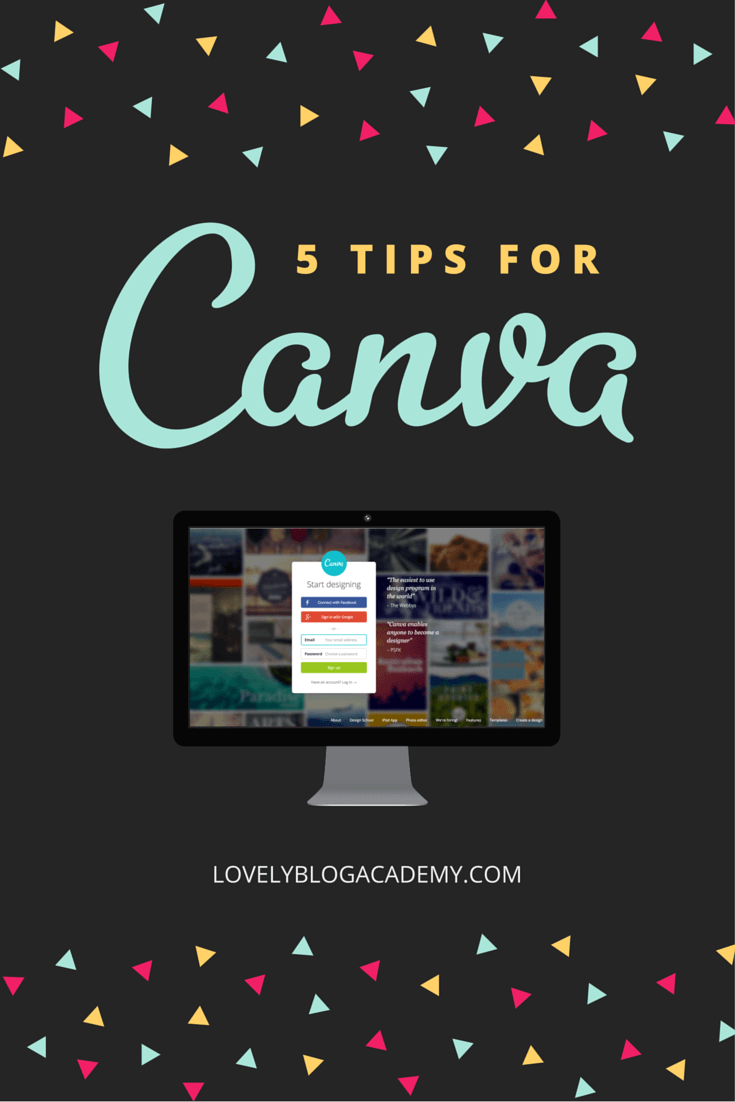 Thank you!